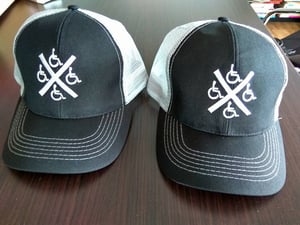 £

5.00
Check out this neat hat!! It's black and the mesh is grey! It has a fantastic embroidered Wheelchair x4 "GHC" logo on the front!!
Style: 6 Panel Structured Baseball Cap
Material: Breathable Poly Twill & Mesh
Fastening: Double Plastic Snap Closure
You'll pay £3 P&P in the UK and £6 everywhere else cos posting hats ain't no joke!!